Pilgrimage Finland
Welcome to the Pilgrimage Finland web page. Pilgrimage Finland is a national co-operation. The main goals are to promote Finnish pilgrimage routes and to coordinate the first pilgrimage center of Finland in Turku. 
"Pilgrimage is a journey to holy, wholesome or special places."

The language versions of the website are incomplete. The site will be renewed during the spring. Thank you for your patience!
Pilgrimage center is open

Finland's first pilgrimage center has opened in the Cathedral of Turku. You can visit the pilgrim center everyday from Monday to Sunday between 9 in the morning until 6 in the evening. On wednesdays from 12.00 to 18.00 our staff is there to help and answer your questions. The center offers information about the pilgrimage routes in Finland. It is a place to spend time and perhaps read a book or just relax in a peaceful environment. 
In the lobby of the Cathedral there is a small boutique where you can buy few handcrafts and pilgrimage items.
You are warmly welcome to the pilgrimage center to meet others, contemplate, or just rest.
Pilgrimages today
Since the 1980s there has been a rising interest in pilgrimages in Europe. The most famous example of pilgrimage sites is the Caminos de Santiago route in Spain, which attracts hundreds of thousands of hikers yearly. Pilgrimages to Trondheim in honour of St. Olav are also on the rise. In Sweden and Norway there are 5 000 kilometres worth of pilgrimage routes.There can be found many reasons for that.
Every pilgrim goes on a journey from his/her own point of view, motives might be for example detachment from everyday life, reflection on one's own life and the search for meaning, exercise or cultural tourism. Pilgrimage combines nature, history, tourism, and spiritual dimensions as a whole experience. The journey can be done alone or together as part of a larger group. There are routes for a few hours of short hikes to many weeks or months of hiking.
Pilgrims differ from regular travellers by choosing holy sites as their destinations and seeking spirituality from their travels. The word pilgrim derives from the Latin word peregrinus meaning a foreigner travelling to a holy place. True pilgrims travel along special pilgrimage routes that connect holy sites to the pilgrim's own home town.
Not all pilgrims travel these routes for religious reasons. Instead, people seek quietness, spirituality and a simple active lifestyle. Routes offer their travellers nature experiences and historic stories.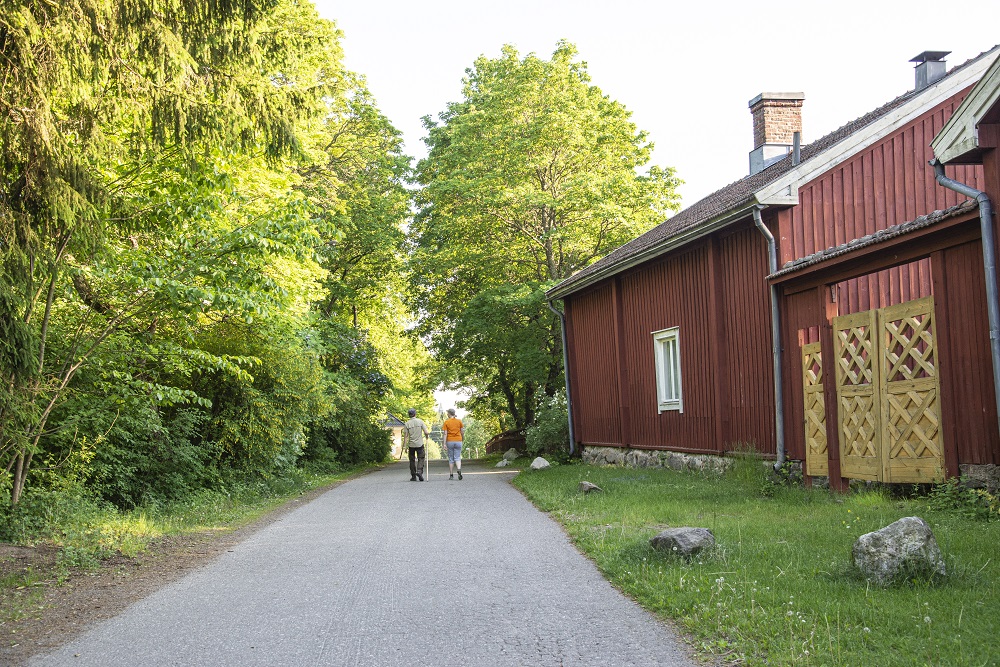 Pilgrimage in Finland
There are many different pilgrimage routes, journeys and pilgrimage networks in Finland. More information (in Finnish) you can find here: Pilgrimage networks and routes in Finland.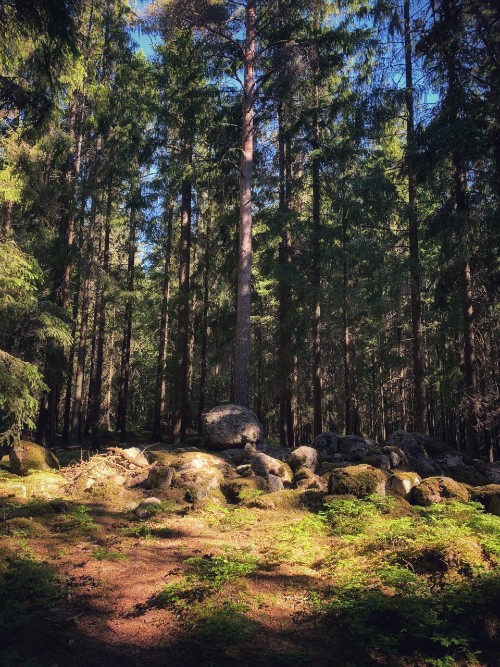 Pilgrimage project
Pilgrimage project between the city of Turku and the Evangelical Lutheran Church of Finland has started. The main goal of the three-year (1.1.2020-31.12.2022) project is to strengthen pilgrimages in Finland and to open Finland's first pilgrimage center in Turku. 
As a coordinating project networking with different networks plays a major role. The key premise is wide range accessibility. Through the project different of kind pilgrimages will be presented, and more broadly, pilgrimage as a phenomenon.
The Aura river pilgrimages
There are two separate routes, both beginning at the Cathedral of Turku. On The Way of Helena, you will visit three medieval stone churches and the site of the original bishop's see in Turku. On The Way of Peter, your destination is St. Peter's church in the municipality of Lieto. You can either finish your journey there and return to Turku by bus or continue your pilgrimage back towards Turku along another route.
There are various ways to experience the pilgrimages. If a long daytrip doesn't suit you, you can also visit the sites individually. The Ways of Helena and of Peter can both be travelled on foot or by bike. During summer months, it's also possible to canoe part of The Way of Peter. If you wish to make the trip to Vanhalinna and back by canoe, rentals are handled at Café Padolla at the Halistenkoski rapids. Renting requires previous experience of canoeing and 18 years of age.
Please note, that the opening hours of churches and services along the way change with the seasons. It's a good idea to plan ahead and to make sure you take enough food and water with you. Most of the cafés along these routes are only open during summertime. At the website of Pilgrimage Finland you will find more information about the services along the way, as well as of the opening hours, restrooms, and accessibility of churches. Please also check details of canoe rental there.
You can find the Aura river pilgrimages here.