Equity investments
The equity investments of the Church Pension Fund are diversified globally to seven sub-portfolios: Finland, Europe, North America, Japan, emerging markets, global equities and private equity.
The Church Pension Fund's listed equity investments on 31.12.2021.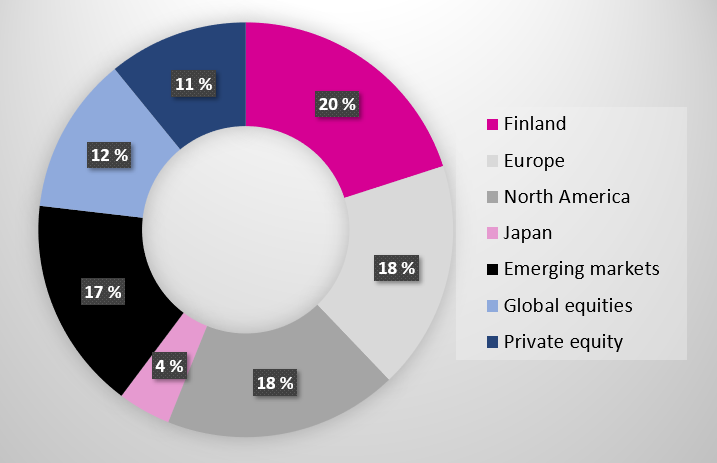 Through its discretionary asset management mandates, the Fund makes direct equity investments in Finnish and, in part, in European equities. The Fund primarily uses mutual fund investments when investing outside of Europe. Of the mutual fund investments, some are made as passive index-replicating investments and some as active fund investments.
Annual returns for the listed equity investments 2014-2021*:
* Private equity investments are included in equity investments since 2020 (previously in alternative investments)