Archbishop Tapio Luoma: Continued relations require the Russian Orthodox Church not to support Russia's invasion of Ukraine.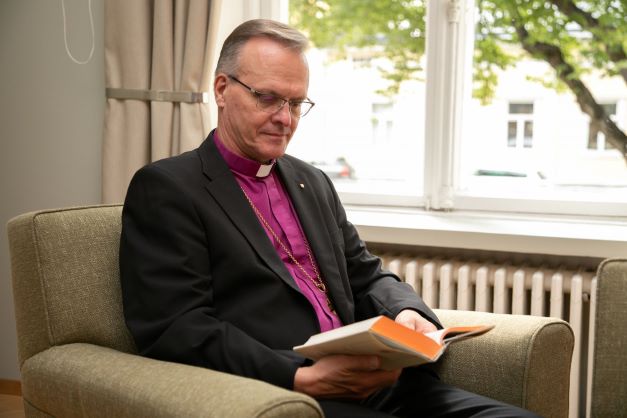 In their Lenten appeal on the 1st of March 2022, the bishops of the Evangelical Lutheran Church of Finland stated that Russia's attack on Ukraine is a crime against international justice and a sin against God. At the same time, they appealed to the Russian Orthodox Church to take action to end the war and bring peace. Archbishop Tapio Luoma repeated the appeal in a letter that he sent to Patriarch Kirill of Moscow and All Russia the same day. 
"Maintaining the relations between our church and the Russian Orthodox Church requires that the Russian Orthodox Church does not give their support to Russia's illegal attack," archbishop Luoma says. "Without this condition being met, the communication between our churches cannot continue." 
According to archbishop Luoma, the Evangelical Lutheran Church of Finland is open to cooperation with all actors who want to promote a just peace in Ukraine.